Corporate Cash Management is specifically designed for the more complex needs of businesses. With a secure, multiple user environment, Corporate Cash Management offers sophisticated reporting options, real-time interaction with your accounts, plus the ability to view or export 18 months of account information to financial software, transfer funds, verify transactions, initiate stop payments, pay bills and includes token enabled security for clients that transact ACH and Wire Transfers. The Bank works with each business client to establish the appropriate plan and service levels based upon the business's needs to create a completely customized cash management system.
***View/Export up to 18 Months of Account Transactions***
With Corporate Cash Management you have full access to view and/or export up to 18 months of your account history to financial management tools such as QuickBooks®, QuickenTM, Microsoft® Money or Microsoft® Excel.  You can also access up to 24 months of your fully imaged account statements.
To View and/or Export up to 18 months of account history – Log In and choose an account for which you would like to receive transaction activity.  From the Transactions box, click Transaction Archive.  Select the From date and the To date of the data you would like to view/export. Click on View Transactions to see transaction history complete with images of checks and deposit tickets or click Export Transactions to export account history financial management tools like Quicken (.QIF, .QFX) and QuickBooks (.IIF, .QBO), Microsoft Money (.OFX) or Excel (.CSV).

Click to view our SECURITY TOKEN BROCHURE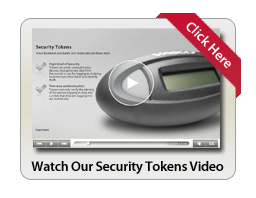 Features of Regent Bank's Corporate Cash Management include:
Real-Time interaction with Your Accounts
18 Months of Exportable Transaction Information to QuickBooks, Excel or other Financial Software
24 Months of Fully Imaged Statement History
Payroll Services
ACH Origination
Wire Transfers
Remote Deposit Capture
Real-Time Funds Transfer & File Management
State and Federal Tax Payments
Bill Pay Services with Optional Dual Control Features
Token Enabled Security for Clients that Transact ACH and Wire Transfers
Enhanced Online Security, including Multifactor Authentication Log In
and Stronger Passwords for Your Protection
Detailed Transaction Information
Stop Payments
eAlerts for Specific Activity or Balances
Complimentary Fully Imaged eStatements Complete with Front & Back Check and Deposit Ticket Images
Comprehensive Administration Menu
If you have any questions, please Contact Us. The Bank is always happy to assist you!
QuickBooks and Quicken are registered trademarks of Intuit Inc. Microsoft Money and Microsoft Excel are registered trademarks of Microsoft Corporation.