Online Bill Pay from Regent Bank.
It's fast, easy and secure! Pay bills easily by using Regent Bank's Online Banking or Corporate Cash Management Bill Payment feature! Pay anyone in the United States that you would normally pay by check or automatic debit, even if you do not receive bills from the company or person you want to pay. For a more detailed look, please view our printer friendly MOBILE BANKING SERVICES BROCHURE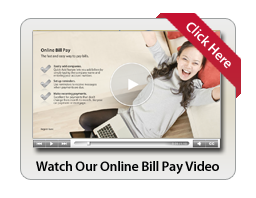 Save money on stamps, checks, and envelopes
Safety and security of our online system protects your personal information
Pay one or all of your bills online
Schedule one-time or recurring payments
View your transaction history and pending payments
Simply the best way to manage your payments.
Pay Virtually Anyone. From the local bakery to a Fortune 500 Company, even your babysitter.
Send Money to Friends and Family. All you need is their email address or cell phone number.
Same Day/Next Day Payments. Payments can often be received in as little as one business day, even that same afternoon if necessary.
Group Payments into Categories. Organize your utilities, cable and phone into a folder named household.
Receive eBills. Green, more convenient, more secure and easier to manage.
Reminders. Receive updates through email when you receive a bill, or when it's due.
Automatic Payments. Great for bills that stay the same each month, like your rent and your car loan.
Search Bill History. Search by company, date and status, the moment you need an answer, wherever you are.
Message Center. Get quick answers to questions you may have.
Completely safe. More secure than mailing paper checks.
How does it work?
To pay your bills online, simply add the companies and people you want to pay. We use this information to make the payments for your bills. After you add your bills, you can go to the Payment Center. The Pay Bills section lists all of the bills you've added. To pay a bill, enter a payment amount and the date when you want the company or person to receive your payment. You can also select this date from the calendar. Pay as many bills as you want at the same time from the Payment Center.
After you pay a bill, it may move to either the Pending Payments section or the Recent Payments section of the Payment Center.
Pending Payments: Provides a quick summary of the payments that have not yet been processed.
Recent Payments: Provides a list of bills that have been paid in the past 45 days.
You can also find a list of the pending and recent payments for a particular biller in the Payment Assistant. If you can't find a payment in the Recent Payments section, go to Bill History, which shows all of the bills you paid in the past 24 months, including electronic bills and the bills that you pay automatically.
How do I sign up for complimentary Bill Pay?
Bill Pay is available to anyone enrolled in Regent Bank Online Banking or Corporate Cash Management with a checking or savings account. To enroll in Bill Pay, log into Regent Bank Online Banking, click on the account from which you wish to pay bills, click on Bill Payments and follow the prompts to enroll. If you use Corporate Cash Management, contact us to get started today. To learn more, please watch our Bill Pay video.
How secure is my bill payment and personal information?
We use several methods to ensure that your information is secure.
SSL—Secure Sockets Layer ensures that your connection and information are secure from outside inspection.
Encryption—128-bit encryption makes your information unreadable as it passes over the Internet.
Automatic Sign Out—Automatically signs you out of a session if you are inactive for a predefined time (usually 10 minutes). It is best if you sign out immediately after you finish your tasks.