Making a check deposit* to your personal or business account has never been so easy with Mobile Deposit for iPad®, iPhone® and Android™ devices!
Mobile Deposit allows you to make deposits* directly from your smartphone or tablet via the Mobile Banking App. Simply follow the steps in the app, take a photo of the front and back of the check, and the process is complete. To receive notification that you mobile deposit posted to your account, create a Posted Deposit eAlert and the Bank will email or text you when the deposit posts.
For a more detailed look at what Regent Bank has to offer for your mobile banking deposit needs, please view our printer friendly MOBILE BANKING SERVICES BROCHURE
Mobile Deposit is made available through the Regent Bank Mobile Banking App. To apply for this service, simply click Apply for Mobile Deposit and complete the secure application. Upon approval, this service will be automatically added to your mobile banking app.
Mobile Deposit is Simple to Use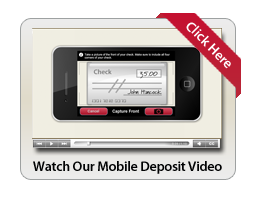 Endorse your check "For Deposit Only, Payee Name as drawn and Account#."
LOG IN to your Regent Bank App.
Select Deposits.
Follow the on-screen instructions.
Confirm deposit and Submit.
Write "Mobile Deposit on Date" on front of your check.
Check Deposit History for status of deposit.
Securely destroy the check 14 days after the funds are posted.
Helpful Tips
Place the check on a solid dark background before taking a photo of it.
Make sure the check is visible, contains all four corners, is well lit and in focus.
Sign up for Deposit eAlerts to be notified of a posted deposit.
Additional Information
Same day deposit posting time is 5pm EST Monday – Friday excluding Federal Holidays. Deposits made after 5pm EST will be posted on the next business day.
Mobile Deposits will not memo-post to your account during the day. Review Deposit Status for posting information.
Mobile Deposit Status:
Pending: Deposit has been accepted at handset and is pending Bank review.
Accepted: Reviewed and accepted by the Bank. Credit will post to account during end of day processing.
Deposit Failed: Numerous reasons including image quality, duplicate item, original item required in Bank for deposit, etc.
 * Qualifying clients can deposit checks from their iPad®, iPhone® or Android™ device. Messaging and data rates may apply. Android™ and Google Play are registered trademarks of Google Inc. App StoreSM, iPad® and iPhone® are registered trademarks of Apple Inc.